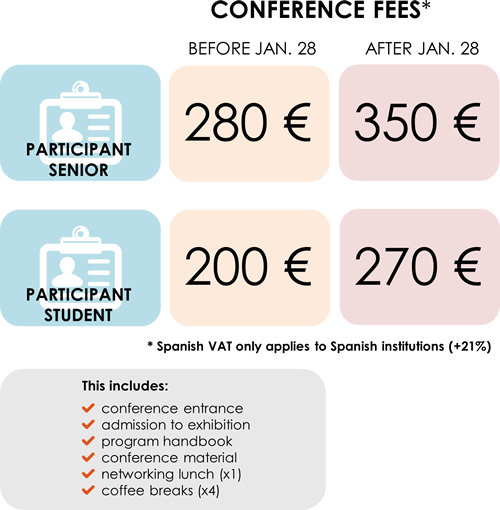 Spanish VAT (21%) is applicable on all conference registration fees to individuals, EU institutions without valid VAT number, Spanish institutions/companies (Business transaction subject to article 69/70 of Spanish VAT Law).
Cancellation Policy
50% of your registration fee will be reimbursed if a cancellation is received before November 30, 2019.
No reimbursement will be made after December 01, 2019 (inclusive).