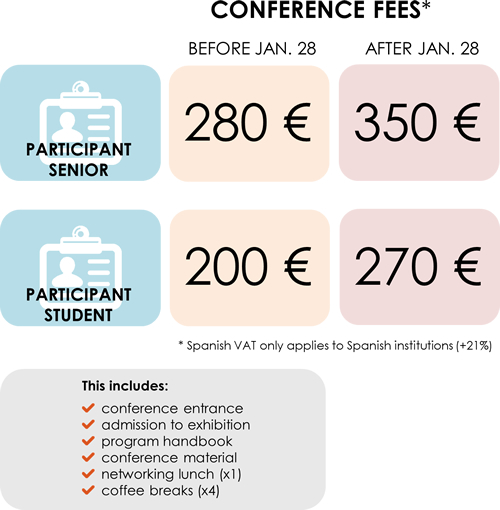 Invoices will be sent on behalf of a legal person (university or company) without VAT (except Spain). If an invoice is requested by a natural person, the VAT should be added.
Cancellation Policy
50% of your registration fee will be reimbursed if a cancellation is received before November 30, 2019.
No reimbursement will be made after December 01, 2019 (inclusive).